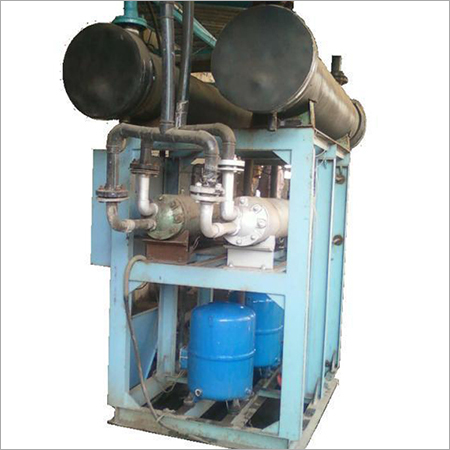 Chemical Plant Chiller
Product Description
Chemical Plant Chiller
Chemical Plant Chiller is used as integral part of central air conditioner, industrial cooling system for large and medium scale plants, thermostatic chamber etc. Compressor of this product belongs to renowned brand of international recognition. This component has in built intelligent monitoring function. It supports wide assortment of refrigerants. This PLC controlled Chemical Plant Chiller is totally protected against anti phase, pressure fluctuation, overload and phase missing conditions. Simple installation method, low vibration, touch screen based function and space saving design are its key features.

Cooling Capacity : 5TR, 10TR and more..
Salient Features :
Emerson climate Technologies/Danfoss make compressor. Available Hermetic Compressor or scroll Compressor.
Water cooled type condenser.
Shell & Tube type Cooling Unit.
Emerson climate technologies/Danfoss make refrigeration controls.
Schneider make Electrical Components
Digital temperature Controller.
Water flow controller switch.